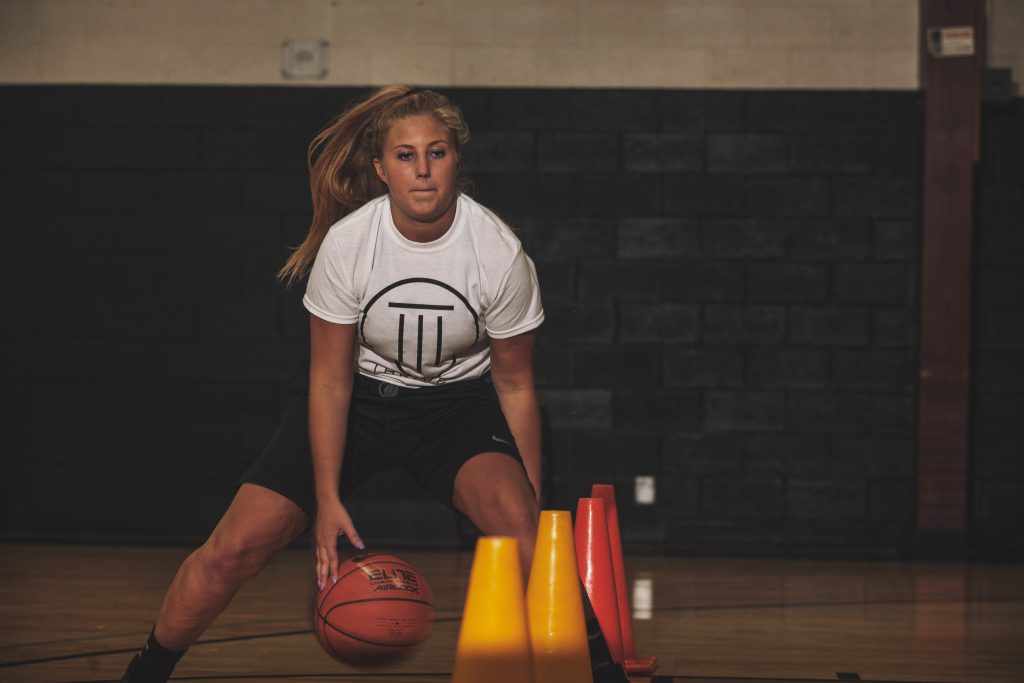 It took us almost 10 years, but I think we finally figured it out.
I'll tell you what I mean in just a second.
But, for now let's take a look at some numbers. Less than 3% of High School players go on to play at the college level. That is a ridiculously low number.
So if only 3% of the players you coach go on to play college basketball, or way less if you're a middle school coach, why do we spend so much time working on skills that we:
Will rarely use
Will be performed at a below average level
I realize this does not apply to every players, parent or coach, like DeMatha or Saint Anthony's, but for most reading this – it's a very real situation.
So the question to ask is, with the limited time I have to work on my game, what are the Essentials that we need to be successful. What things that will make the most impact with the limited amount of time that we have? It's NOT just about being efficient. We can be very efficient, but work on so many different things that we don't reach a skill level that is proficient enough to use in a game.
I am all about challenging kids. You have to. Especially the driven ones, who want to reach higher and play college basketball, but I think the way we challenge the majority of our players is dead wrong.
Why would we spend 15 minutes teaching an entire team stepbacks when maybe only 1 player will spend enough time to be proficient in a game.
Why do we have each kid on our team do the same 3 point shooting drills when we really only want 3 of them shooting them in a game?
We need to challenge players to be great at simple, functional game-like skills. To be detailed, to go harder, and to finish more consistently. Things that have quick game carryover. The quicker players see results in games from something you work on, the more they'll enjoy the game and the harder they'll work. I'm not saying quick fixes. Far from it. I'm talking about challenging kids to be great — elite — at simple skills.
This doesn't mean that you should overlook the few kids in our program who have a serious passion for the game. Do you work with them on a step back or a different way to create their own shot? Absolutely — your best players have to be able to make plays.  Even at our camps, we customize the drills so every player is challenged the entire time they are.
So what specific skills should these players have? We'll break them down for you at our Coaches Academy, May 19, in Chicago.
$50 Early Registration Discount Ends March 22nd