Even though I've been leading the Girls Division at Thrive3, I spent this basketball season coaching the freshman girl's team at Brookfield Central. We had been struggling the last 3 games, losing against 3 teams we had previously beat by 10+. Being the last week of the season I wanted to give them some inspiration so I thought of something I used to do when playing at Saint Cloud State.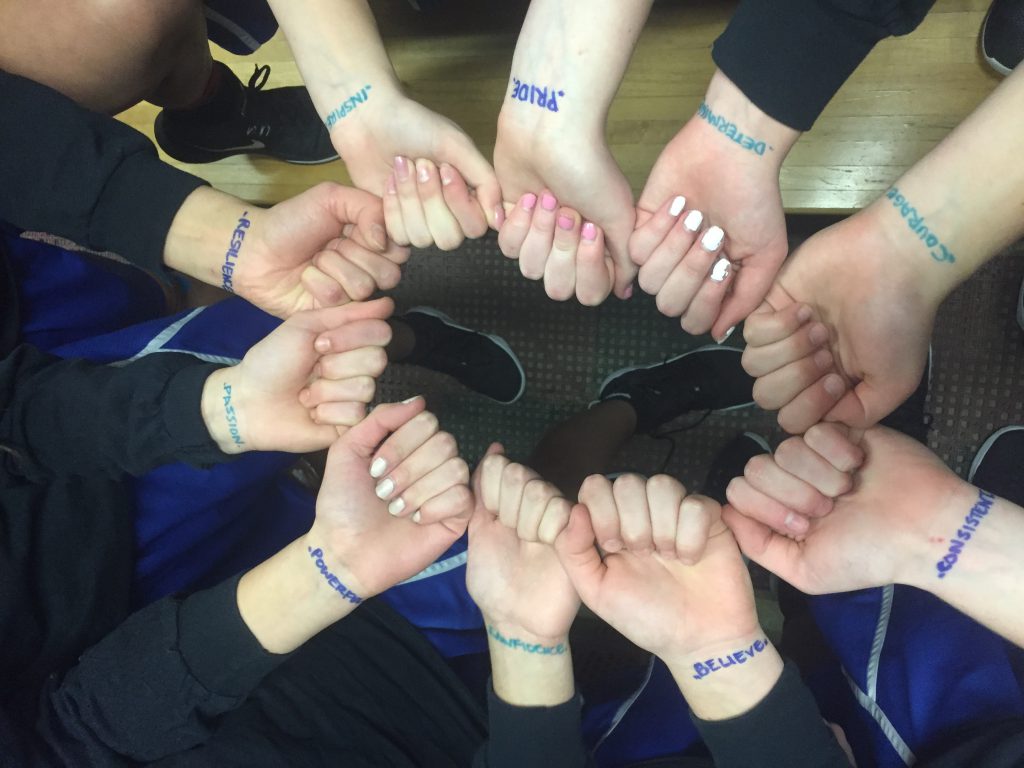 Back in college I used to write a word on my wrist as a reminder during the game. A reminder as to what my goal was. A reminder as to what it'll take to be successful in the game.
On the bus ride to the game I thought about each girl and what word would best fit them. A unique word that would remind them what they need to do for our team to be successful and pull out the win. During our pregame talk I wrote each of their words on their wrists and explained to them the meaning. Letting them know each time they step on the court after a time out, anytime they felt they made a "mistake" or were hanging their heads — to take a look at their wrist. Having that word remind them that I believe in each and every one of them and if we each do our parts individually, we will win as a team!
If you're coaching this season, I hope it's something that you might find valuable to incorporate with your team. And, even if it's just you, one word can have a ripple effect on the entire team.
If you're looking for more for how to incorporate this concept, check out Jon Gordon's book, One Word.