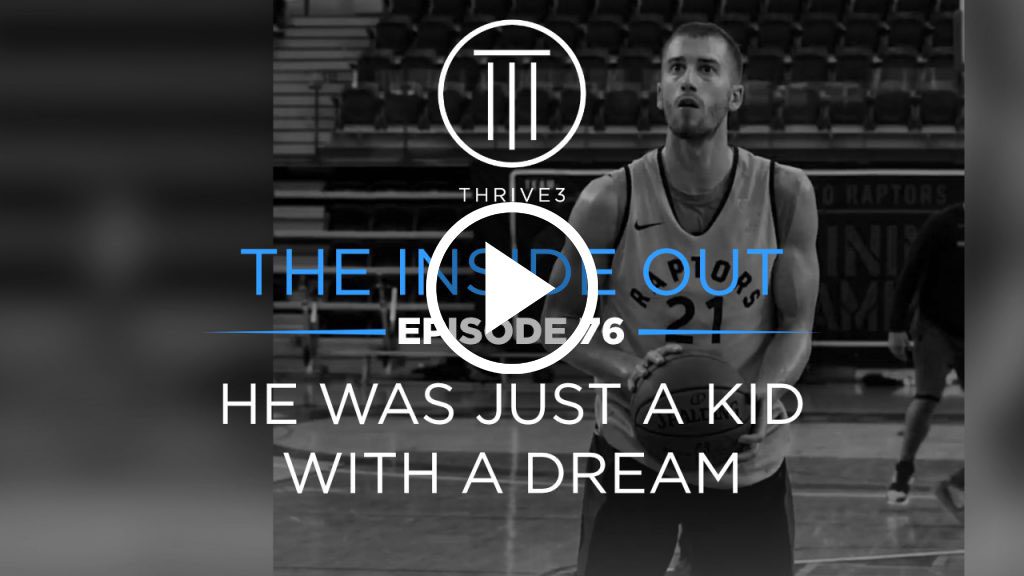 In 2006, I arrived at the University of Wisconsin-Wood County, a junior college, for one of the first tryout sessions for the Wisconsin Playmakers.  It was the AAU program that I started for one reason. To help kids with big dreams achieve big dreams.
I had heard about a player from Onalaska, WI from one of our coaches who had seen him play the day before, and invited him to our tryouts that day in January.  When I walked into the gym I saw a 6th grade kid grab a ball out of the ball bag, and he started to pound the basketball, like a college player who had put in countless hours just to make it to that level. That caught my attention right away. And, later in tryouts I started to notice another thing about him. Nothing to do with his skill level, but his level of focus. Whatever we were doing he was always there. His attention and energy were laser-focused in the moment. He showed up with tremendous presence. And, to finish up tryouts this 6th grade kid finished an NBA level 3 Point drill in 53 seconds. A common drill, which NBA players, were allotted 90 seconds to finish.
In 2006, Matt Thomas, was just a kid with a dream. And, a few days ago, he saw that dream fulfilled by signing a 3 year, $4.2 million deal with Toronto Raptors. But this dream did not come without tons of adversity.
His father committed suicide in 5th grade, months before I met him.  The next man who stepped into his life to be a father-figure, drowned in a boating accident in 10th grade. And after his sophomore year in college, Matt was arrested for a OWI.  Something that would have been tough to deal with in and of itself, but his father was an alcoholic. Then after a solid, but average career at Iowa State, Matt blew up NBA Summer League for Lakers culminating with 23 points, going 5-5 on threes, and winning the title. Still, no guaranteed offers came through and Matt went to Spain to play 2 years in the ACB.
Matt's story is one of persistence, falling in love with the process and exemplifies doing the best you can, with what you have, to the best of your ability.  I am so honored to have worked with Matt, not just because of the player he's become, but because of the man he has become despite what he has gone through.
I hope his story reminds you that, no matter what your dreams, or the adversity you are facing that it's not your circumstances that matter. It's the choices you make in the present moment. The small, seemingly insignificant choices, that create a compounding effect and shape the future of your life.
CUSTOM DRILLS PROVIDE EXTRAORDINARY RESULTS
Join us throughout Wisconsin and Minnesota this fall to prepare for your best season yet