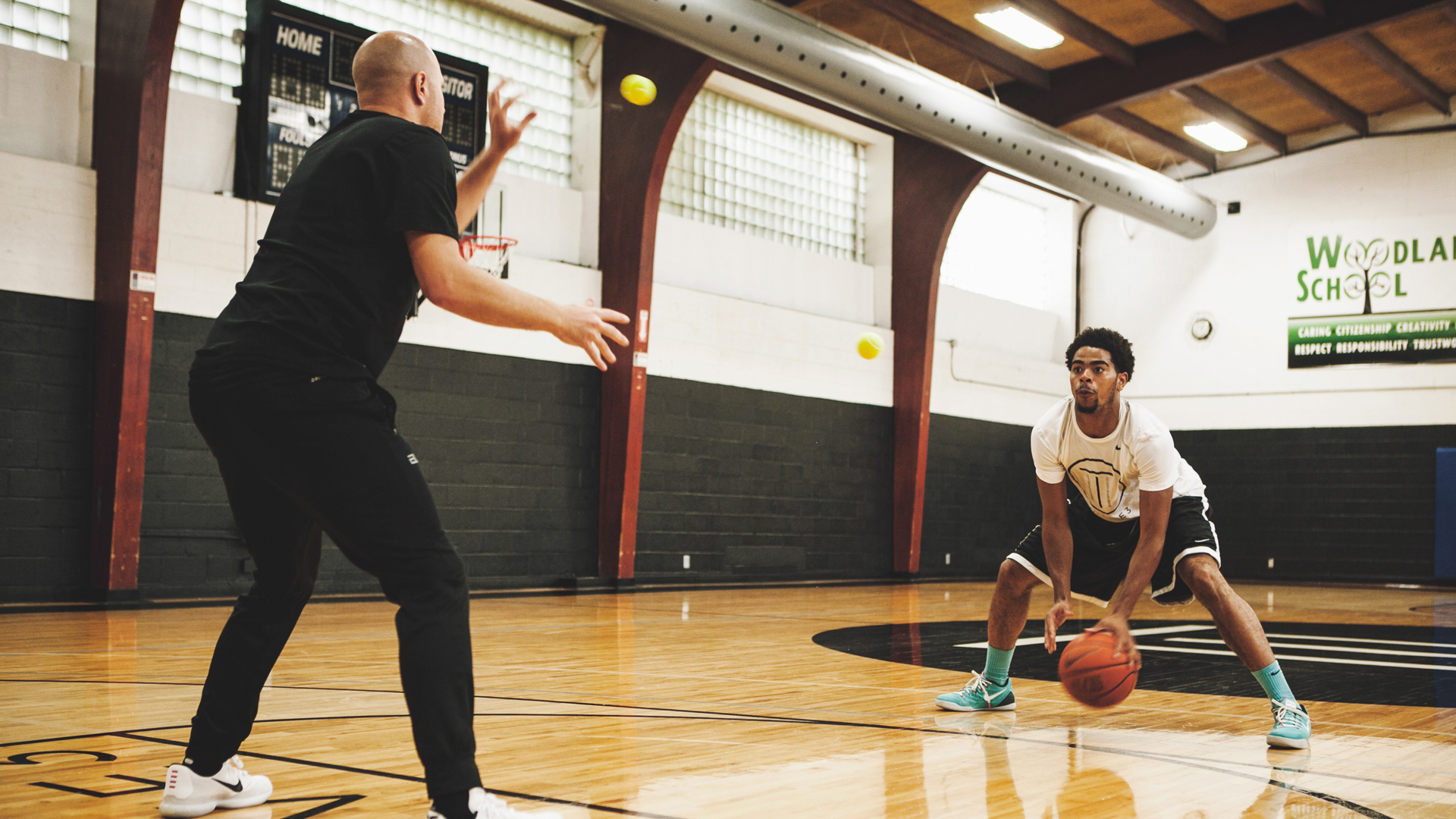 When I was in college I had the best summer job…
Working basketball camps…
And, it was a grind.
I drove all over the Midwest, and even out to Pennsylvania and New York to work 5-Star as a college student. I saw some of the best in the country from Coach K to Jim Boeheim to Rick Pitino run practices and speak. But, the most valuable time I ever spent with anyone was with a coach from a small town in Wisconsin you maybe have never heard of.
He taught me so many valuable things, but one I remember the most, was he taught me how to teach the game. He taught me how to break down the crucial, yet subtle details into simple, easy to learn steps.
Even now, after working events for Nike Basketball, observing NBA practices and NCAA DI practices…
And spending time with those regarded as the best Player Development Coaches in the country like Drew Hanlen and Ganon Baker…
I can say that no one is better Forrest Larson at teaching the game…
And, we are so incredibly lucky to have him join us at our Coaches Academy, May 19, at Saint Patrick's in Chicago.
Because as coaches, it's not about what we know…
It's about what our players know. And, this comes down to intentionally, efficiently, and effectively communicating our knowledge.
If you have never heard him speak, his presentation alone, will be worth the investment in your coaching career and school's program.
We hope to see you there!
–
Mikej
P.S. Early registration savings of $25 ends in 2 days. Enroll today.
P.S.S. Our Point Guard Blueprint Academy is May 12-13 in Milwaukee. If you have a point guard that is looking to play college basketball, look no further than this.