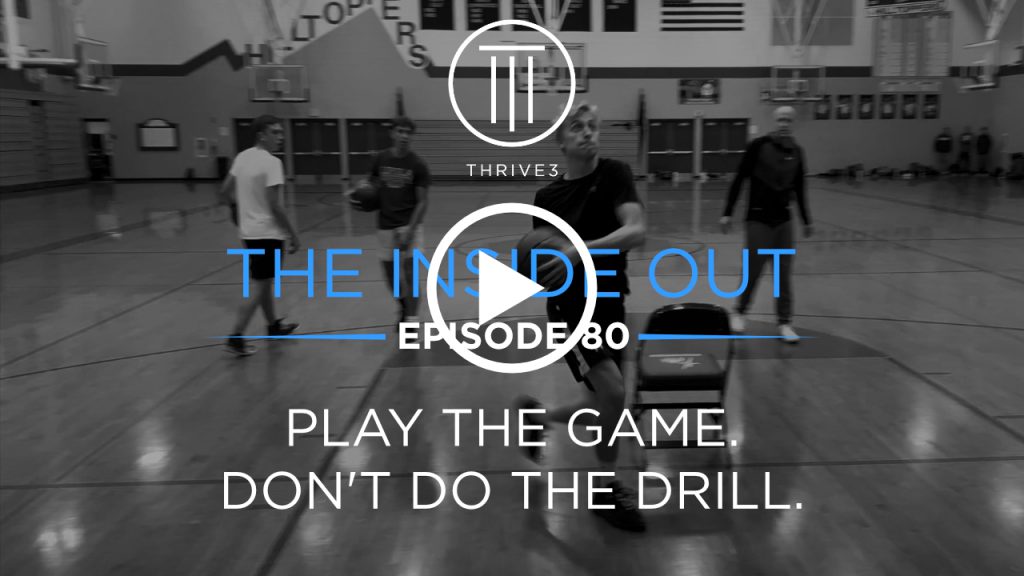 A few years ago at our Coaches Academy in Milwaukee, we had one of my mentors, Forrest Larson, speak on individual instruction. He said something at this Academy that has resonated with me ever since. While players were going through a breakdown drill, he repeated over and over "Play the Game. Don't Do The Drill". I think this is a huge mistake so many players make, especially when working on game situations, is that they only do the drill.
What I mean by that is they go through a drill, without having the awareness of how it translates to the game or putting their energy to it as if a defender was there guarding them. Without this awareness it's extremely hard for the skills to actually carryover to the game, which is the entire purpose of doing a drill. There are some exceptions to the rule, but almost every single drill that you do should be able to be extrapolated from the game. It should be a 2 second piece, a 5 second piece of the game. When players start to train with that mindset we see game carryover much quicker.
In this episode of The Inside Out we break down 3 finishing moves that we've extrapolated from NBA players, that are applicable to the middle school and high school levels.
+ Protection Layup
+ Veer
+ Inside Shoulder Finish
Go checkout the episode, leave a comment if you have questions, and please share if you found value in the episode!