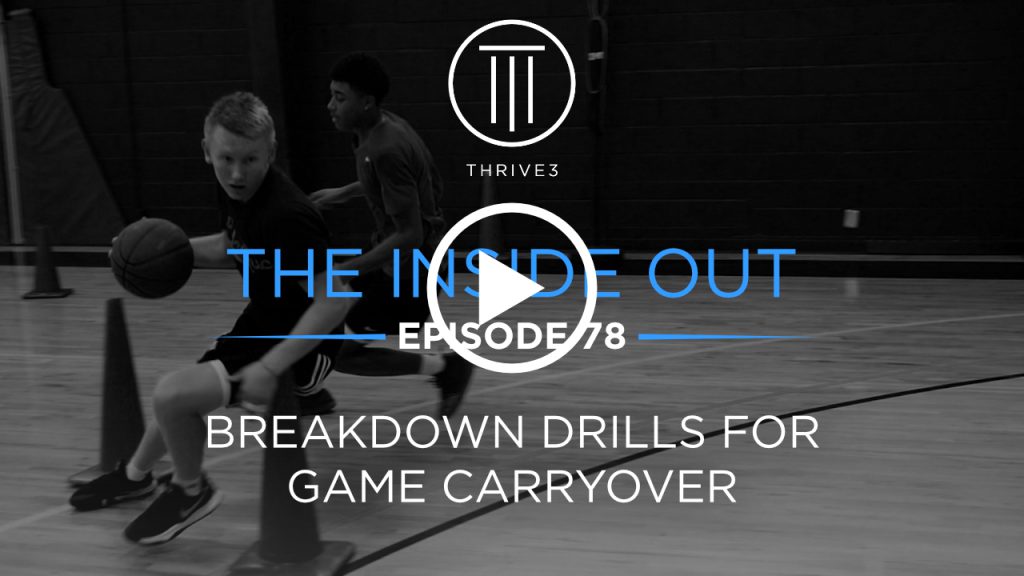 IN THIS EPISODE OF THE INSIDE OUT
Angles Drill for Footwork
500 Move Series
A crossover teaching point most players miss
The better you are with the basketball, the easier the game becomes. Elite ball handling allows a player to handle pressure and create scoring opportunities for themselves and their teammates. Without this skill, your game becomes limited.
In this weeks episode of The Inside Out, Luke takes players through two different ball handling workouts – Tight Cone Angles and the 500 Dribble Series.
Unlike some skills in the game of basketball, ball handling does not require size, speed, or strength… it is simply a matter of repetition. Using these drills for a 10-20 minute workout, you can get nearly 1,000 dribble reps. That number compounded on a daily basis can produce massive improvements in players ability to handle the basketball.
CUSTOM DRILLS PROVIDE EXTRAORDINARY RESULTS
Join us throughout Wisconsin this fall to prepare for your best season yet