Trusted by Basketball's 1%
For Point Guard Blueprint Academy in Watertown, MN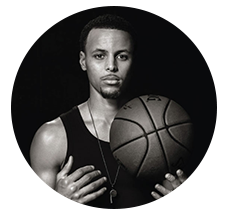 "It was a pleasure to work with Mike Lee at the Stephen Curry Skills Academy. He brought innovated skills work, and combined this with hands-on enthusiasm for what he's teaching to make every camper better, including myself."


-Stephen Curry
Custom Point Guard Blueprint Academy in Watertown, MN Provide Extraordinary Results
Point Guard Specific Skills
Learn 4 types of floaters, NBA Ball Screen Reads and how to sell like an NBA guard
Mental Training
Learn how to optimize your mind for peak performance, play under pressure and create a vision for where you want to take your game
NBA Film Breakdown
Learn the simple, subtle details and skills - most players miss - that will give you an edge over your competition
See Dates, Location And Registraton Options
Learn More
What Players Are Saying About Our Point Guard Blueprint Academy in Watertown, MN
"Mike is the one of the best trainers in the country because of his attention to detail. It's individual one on one attention, even in groups or camps, that cater to where you need improvement most. During my free time I'll be training with him because he's elite."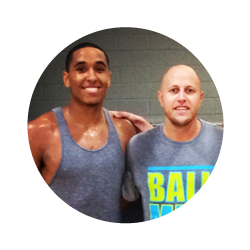 Malcolm Brogdon
2017 NBA Rookie of The Year
"Working with Thrive3 has taken my game to the next level through developing skills that are customized to my game. By breaking down NBA film, and incorporating these skills into our workouts, we've been able to develop skills that match my size and athleticism. Nothing we do is generic - it's specific to my game to help maximize my potential."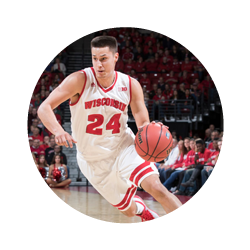 Bronson Koenig
Wisconsin Standout/Current Pro
What Parents Are Saying About Our Point Guard Blueprint Academy in Watertown, MN
"This is one of the best camps I've taken my kids to. The skills taught were phenomenal. As a parent, I can't recommend it highly enough"
- Lee Taft, Indianpolis, IN
"My daughter has had the benefit of his mindfulness training, which is on the cutting edge of helping athletes conquer the mental aspects of the game"
- Victoria Crane, Dallas, TX